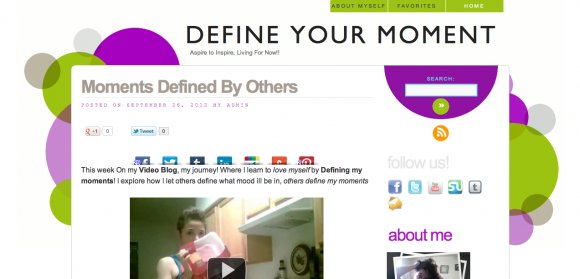 Define Your Moment is the blog of a mother, a daughter, a sister, and a friend. I am pretty sure that many of you can relate to this description. After all, most of us play different roles at different times.
This personal blog is a very interesting read, especially with the blogger taking on the approach of seeing her past as having made her who she is now. The blog is full of insights, which show snippets of the blogger's life. Again, this is something that I think you can relate to.
The blog covers a whole lot of ground, as most personal blogs do. There is a strong focus on positivity and helping other people. Additionally, fitness and wellness is also covered a lot.
So, if you are looking to have an interesting read, or you want to possibly connect with a fellow blogger, this site is a great place to visit.