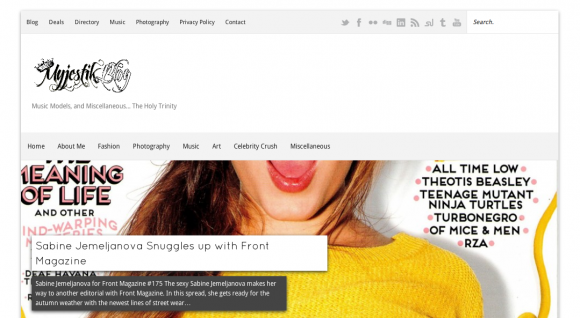 Music, models, and miscellaneous. That's how the blogger describes his creation, MyjestikBlog, and he considers this the holy trinity.
The blogger is also known as Andrew Williams, and he has a long online writing history behind him. He created this "new" blog in the hopes of reaching out to readers as he writes about the things that interest him personally.
The blog has a particular focus on music, fashion, and art – specific aspects of which are based on the personal preference of Andrew, naturally. He would like to write more, he says, but school work does take up his time.
School work notwithstanding, there are a lot of entries in the blog which will satisfy your need for news and updates. You can even discover new music and fashion ideas, which you might otherwise not find out about at all.
A personal blog this is, but people with similar interests will certainly make a strong connection.