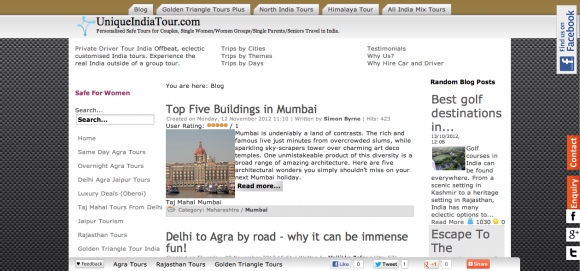 India is one of the most exotic travel destinations in the world. With its myriad colors, rich aromas, and vibrant people, India has attracted so many travelers; and many of them have fallen in love with the country.
If you want to learn more about the country, or you are already planning to embark on an Indian adventure, then you might want to take a look at the India Travel Blog.
In this blog, you will find the usual information about India tour packages, India vacation packages, plus so much more information that you will find useful as you make your plans.
You can read about places of interest, such as the top 5 buildings in Mumbai, and you can also pick up fun ideas such as traveling to Agra from Delhi by road. The ideas that you can pick up from the blog may be far from the run-of-the-mill tourist activities, but you surely will be better off for it!