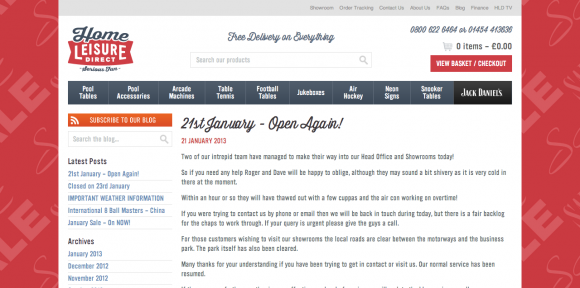 Home Leisure Direct is The Games Room Blog, where you find anything and everything that is essential in a game room.
Not everyone has the luxury of having a room that can be dedicated as the game room, but even a small corner of the lounge can serve as the entertainment area. In any case, if you are in the market for game room furniture and accessories, this blog will get you clapping your hands in glee in no time at all.
The blog features all sorts of furniture – from pool tables to pool accessories to table tennis equipment to football tables. And, if you have the need for arcade machines or jukeboxes, you do not have to look any further!
You'll find info on the products, get the dish on sales and promos, and enjoy free shipping (in the UK) from this site. What else can you want? (Aside from a fully furnished game room!)