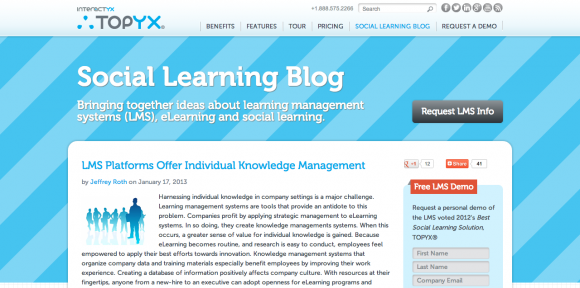 The Social Learning Blog is all about social learning, Learning Management System LMS & eLearning.
But what exactly do these terms mean and why should you pay attention?
If you are a manager, or you run a business, the learning aspect in the work place is one of the things you cannot afford to ignore. It does not matter if everyone knows how to do their job. At the end of the day, learning is a continuous process, and it will only be to your benefit – and your employees' benefit – if you put a premium on learning and training.
In this regard, the Social Learning Blog may be of help. It provides information on TOPYX, an award-winning Learning Management System. More than that, you can also read about related topics such as employee retention, competency gaps, the importance of learning in the work place, online training, and challenges in business.