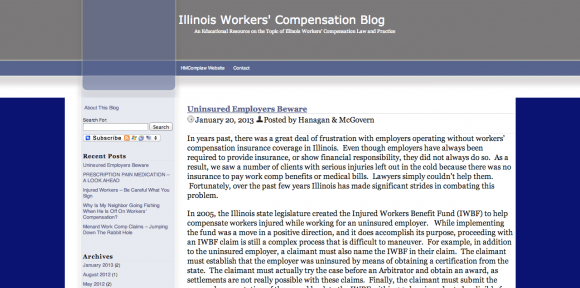 The Illinois Workers' Compensation Lawyers Blog is an educational resource available to anyone who is need of information about workers' compensation law and practices in Illinois. It is actually an extension of the site of a law firm that specializes in the topic and operates in Southern Illinois.
Both employers and employees can gain benefit from reading the blog. For one, you can be sure that the information presented is as accurate as can be – the writers behind the blog are legal professionals who live and breathe workers' compensation law! In addition to this, the topics that are covered in the blog are not specific to one side or the other – both sides (employers and employees) are tackled in different entries.
What specific topics can you read about? Some examples include uninsured employers (and what to do about it), relevant news (work comp claims), and injured workers.