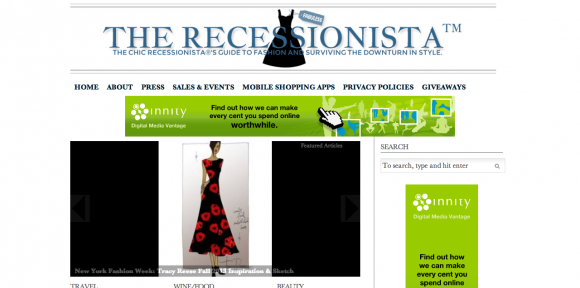 Style is relative. Even when fashion trends are always present, style is unique to each individual. But what if the economy takes a turn for the worse? What if your budget has been cut drastically? Can you still manage to look stylish and even keep up with the latest fashion trends?
Why not? With The Recessionista living the luxe life for less, you can get some help in making sure that you still pamper yourself.
The blog covers a lot of ground – from fashion to wine to food to beauty products to travel. The common ground is simple: affordability.
The blog entries provide a lot of useful tips and advice, as well as sources of inspiration that you can apply to your own circumstances. The idea is that you do not have to spend an arm and a leg to make yourself happy and stay in style. You can also pick up leads for promos and discounts, stretching your budget even further.