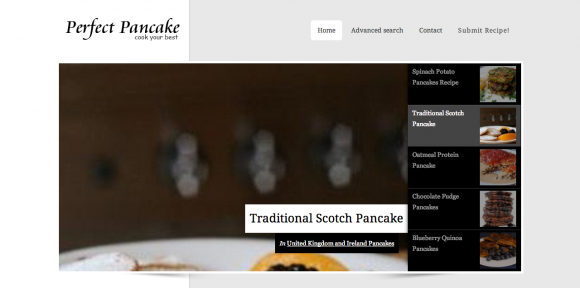 Pancakes come in all sorts of shapes and sizes, and they are even called by various names, depending on where you are at. The ingredients and flavors are also just as varied.
One thing remains the same though: no matter what you call them, pancakes are some of the most comforting food you can ever have!
The thing about pancakes is that sometimes, they don't come out the way you want them to. If you want to learn all the best pancake recipes and not create a disaster, then you should pay a visit to the blog Perfect Pancake – cook your best.
Obviously, you get pancake recipes, perfect pancake recipes, that is. The amazing thing about this site is that it covers pancakes from all over the world – more pancakes than you can ever dream of!
The recipes look easy enough (cross your fingers) but the photos are more than enough to entice you to give them a try. Any decent pancake lover will be a regular visitor to this site.