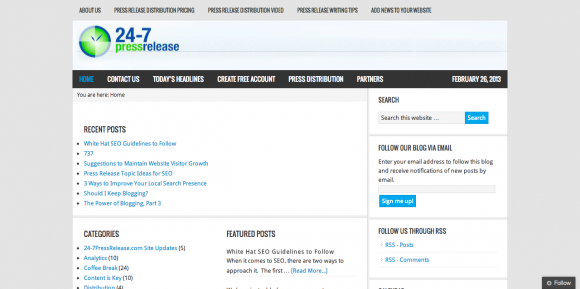 The 24-7 Press Release Service Newswire Blog is an extension of the main business, which is all about marketing, press release, pr, press release distribution. This brand has actually made a name for itself in the realm of online press releases. The group started in 2004 adnd has since then become a recognized leader in the industry. To date, the service has an extensive database, covering more than 60,000 members and more than 100,000 press releases.
What can you expect from the blog?
Understandably, you will see a lot of press releases. That's what they are in business for, after all. More than that, however, you can find many articles and entries that support the other goals of the business: building brand awareness, increasing visibility on the web, and enhancing SEO to help boost sales.
So, you can expect topics such as SEO, blogging tips, press release ideas, and other tips that will help your business establish an online presence.