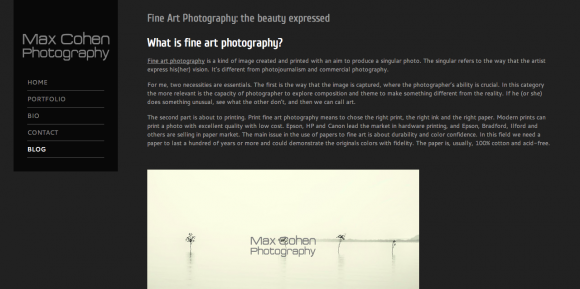 Max Cohen Photography is where you can find images of beautiful landscapes from Amazon Rainforest and Brazil. Max Cohen is a a self taught photographer from Manaus (Amazon-Brazil) who lives in Porto Alegre. While he has been studying management as a science for a long time, he has discovered photography and is indulging in it with pleasure.
As can be expected, this blog feature photos that will feed your eyes and your soul. After all, where else can you find landscapes as beautiful as those in the Amazon Rainforest? You may opt to merely browse the portfolio, or you may go ahead and purchase prints for those that tug at your heartstrings.
More than the photos, Max Cohen also chronicles his photographic experiences using the blog. As he admits, he is a self taught photographer, and he is very open to learning experiences. These, he shares with his readers in his entries.