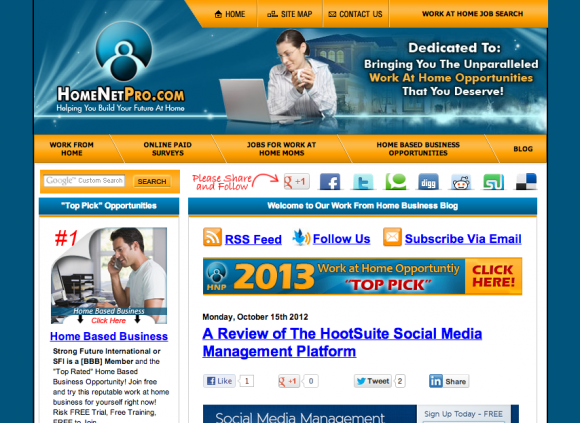 HomeNetPro.com's Work From Home Business Blog, which can be found at HomeNetPro.com/blog/, is the extension of the company, whose goal is to provide an online venue to help individuals find honest and legitimate work from home jobs.
Working from home has boomed in the past years, thanks to many factors, the Internet being a major one. With the countless advantages that working at home offers, there is no surprise at just how many people have jumped into it with both feet. It is only realistic, however, to acknowledge that there can be pitfalls as well.
One of the major issues that work at home people face is finding jobs that are legitimate and well-paying. That's where the blog can be of help. From reviews of platforms offering work at home opportunities to tips to make the setup work for you – this blog is filled with useful information that any work at home person will value.