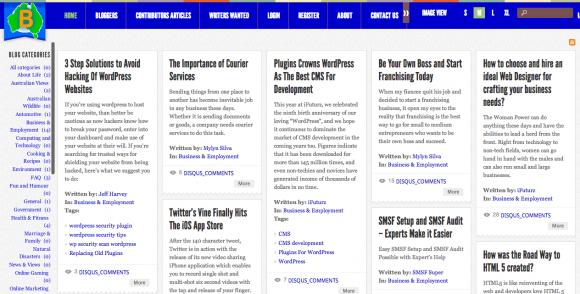 Blogging is something that anyone can engage in. Indeed, you can find all sorts of blogs today, with the writers coming from every and any background. That is not to say that all the blogs one can find is of good quality. As with many things, there is a downside to the easy access that blogging offers.
If you are Australian, and you want to try your hand at blogging, you might want to visit Blog Australia. It is a huge portal for everything and anything Australians might find interesting, and they are accepting guest writers.
Even if you are not wont to set your hand to writing, you will find a lot of reasons to visit the blog. There is a lot of reading to be done, with categories covering a lot of ground, making sure that there is something for everyone. From business and employment to cooking and food to Australian-specific issues, you can find these in the blog.