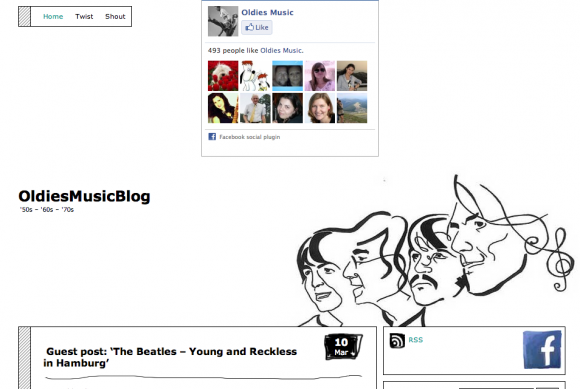 Music is the thing that keeps people in this world going. While some people may not agree with that, I am one of those who believes that there is nothing like music to make things just a little bit better. Of course, there are differences when it comes to the kinds of music that people prefer.
If, however, you have a particular affinity for music of old – the music of the 50s, 60s, and 70s, specifically – then you will be delighted by the Oldies Music Blog.
This blog covers reviews, interviews, band and artist profiles, stories behind songs – among many other things. The common thread is, you guessed it, old music!
The blog is not only a source of interesting posts and videos for old music aficionados, but it is also an online community for likeminded people. If you've been looking for a group of people who get your taste in music, this could very well be it!