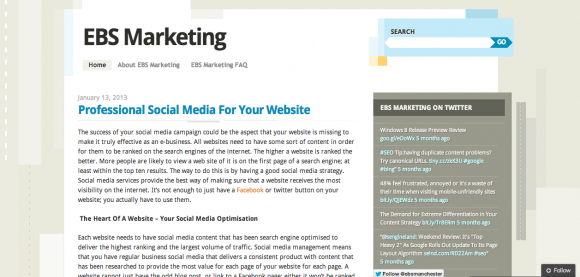 EBS Marketing is a Manchester-based company that specialises in search engine optimisation, which we know is a critical element in a business's strategy to establish itself online. SEO often gets a lot of flak, thanks to the varying practices – some of them shady – of services. That is why it is important that you have a good understanding of these principles, or you hire a reputable SEO company that will take care your needs in the right way.
EBS Marketing reviews your SEO needs and assures you of quality service. In an effort to extend its expertise and reach out to clients, existing and potential, they have built a blog where you can do some reading for yourself.
In the blog, you can learn about SEO and social media marketing basics. You can learn about Facebook and how to use it for more than posting photos of your cat. You can learn about trends in SEO, and so much more.