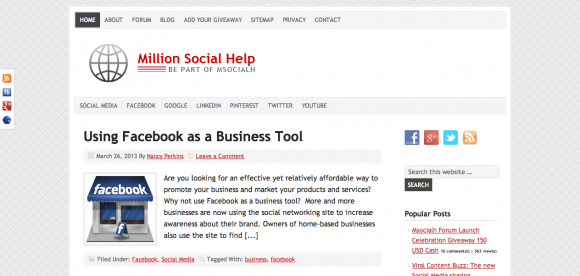 Social media is where most people interact these days, and while there certainly are drawbacks to this phenomenon, it is also an integral part of personal and professional life. For those who are in the business of reaching out to as many people as possible, in a targeted market or not, understanding the ins and outs of social media and the numerous platforms available is an essential part of achieving success.
While there are many things that can be attributed to common sense, there are also many aspects of social media that can only be learned. If you need help in understanding how to use social media to your advantage, then head over to Million Social Help.
This site covers the major social media sites, from Twitter to YouTube to Facebook to Pinterest. In the posts, you can learn about specific topics such as using specific platforms for marketing. You can learn how to promote your products and leverage your brand online as well.