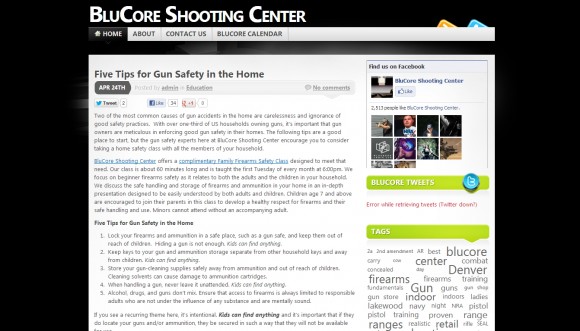 BluCore Shooting Center is the place for men and women who love gun shooting.  There are even more exciting self-defense training and lesson activities for the week.
With the many crimes happening in our society today, it is our utmost responsibility to be always prepared and responsive to every crisis we might face. Thieves, killers and other bad elements are just around the corner and you never know when they will attack you. This is why it is very important to be physically fit and mentally ready when faced with this situation.
Hence, if you want to learn defensive moves and prepare yourself, the blog can help you find the right program that fits your personality and needs. There are a number of activities and training classes, enumerated on the blog, both for men and women, pro and beginner's class. You can learn more by going through their schedules and check on the availability of classes. You can also choose the kind of activity for that certain day. Also, you can check out their Shooting Range, Gun Store & Firearms Training classes through the blog. If you want to protect yourself from the evil around, check out BluCore now and see for yourself why it is great to learn self-defense.