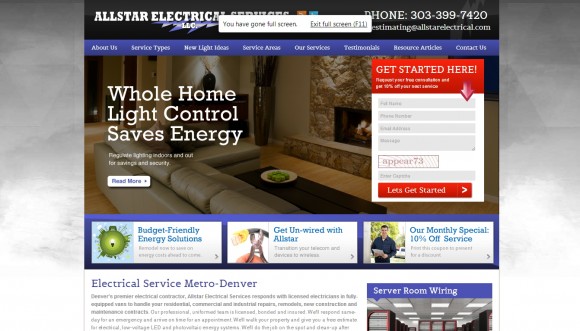 A man with a dream is where the blog Allstar Electrical Denver all started. In 2000 the blog under the company Allstar Electrical Denver is founded by Gary Stone. His journey started when he saw the demand for electricians that provide professionalism and quality work. He has been in the industry for so long and even handled several multi-million dollar projects and other simple switch repairs projects through house calls. With his expertise and the alarming performance of various electricians, the Allstar Electrical Denver was born.
In the blog, Allstar Electrical Denver Blog Tips & Tricks are just few of the major topics. You will be able learn on how you can utilize your electricity and other related concerns with this blog. Although the blog may provide a particular location away from your area, there are still many articles that can be generally applicable to your own home or establishment.
The blog is under the site, Allstart Electrical Denver, where you will be able to see their services and where you can find them or contact them. The company site has a service area page where you can select depending on your location. Readers are highly recommended to e-mail, call or drop by for inquiries.