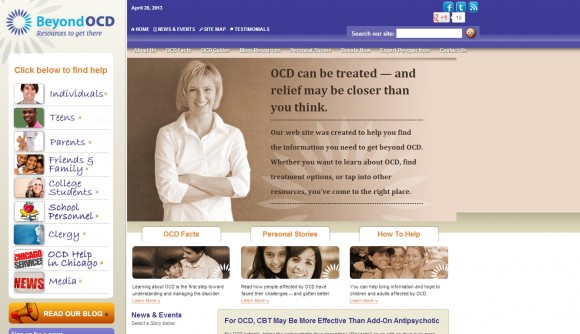 A lot of people would wonder why we are exposed to certain events like news of suicide that logic could not comprehend and simply regard it as crazy. This is a premature judgment of others that is rooted towards ignorance and lack of concern. These statements is what the site, Beyond OCD would like to inform the public. Basically, Obsessive Compulsive Disorder Information is what you will encounter in the site.
Obsessive Compulsive Disorder or OCD is defined as a disease in behavioral pattern that often causes anxiety and distress. At Beyond OCD, articles are helpful and informative to help readers fully understand how they can deal with this disorder or how they can deal with people who have this kind of disorder. One of the things that the site wants to relay to its readers is the importance of the person's desire to get well is number one. Victims of this disorder should have the aspiration to have a meaningful life.
People are social being and it's the very reason why life's journey becomes fulfilling and happy. Being kind and pro-active in understanding certain condition would present an opportunity to help and prevent incidence caused by the plague of indifference. These things are just a glimpse on what you will learn from the site.