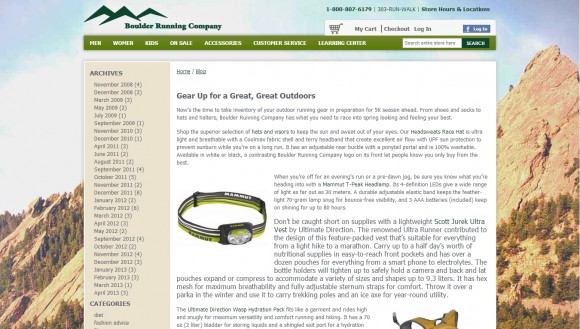 Have you ever stopped to think that running is something you do without checking to see with a tape measure if you loss a few inches off your waist after? Is running not just your routine workout but your passion? If your answer is an absolute "uhuh," then check out Boulder Running Company's blog – your source for everything a passionate runner will want and need.
As a runner, you seek adventure on the tracks and can never be too careful. There are bound to be more than sticks and stones on the way. Better gear up! If you haven't had the chance to make an inventory of the things you might need to be off dashing for miles, no need to sweat it. This Running blog keeps an up to date list of everything you need from A to Z that will make you look forward to your next run and ready to face even the toughest weather conditions head on. Be a runner with confidence.
But first things first: running shoes! Check out this blog to find out how Boulder Running Company, an expert source for running and hiking shoes, can equip you with the perfect running accessory and partner. You will find that shopping for the perfect shoes for the sole is made easy.