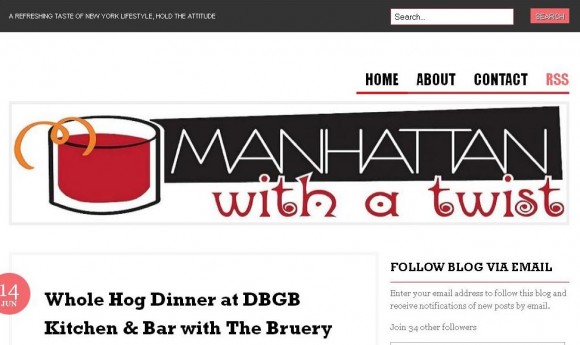 Going to the Big Apple or the city that never sleeps is in the bucket list of many people. With so much going on there every day, the adrenalin rush is quite contagious and the place is very enticing.
If you happen to live in New York or you long to visit the city any time soon, you may want to check out Manhattan with a Twist blog. The blog is ideal for people who would like to socialize and be in the right place at the right time. It provides a preview of the New York lifestyle such as details on the latest events around the city including star-studded gatherings, the food they serve, what's new in fashion and one of a kind art exhibits.
Amanda Mactas, originally from Connecticut, is the woman behind Manhattan with a Twist that gives a refreshing taste of NY lifestyle. Through her blog, she shares her experiences and observations as she explores the Big Apple.