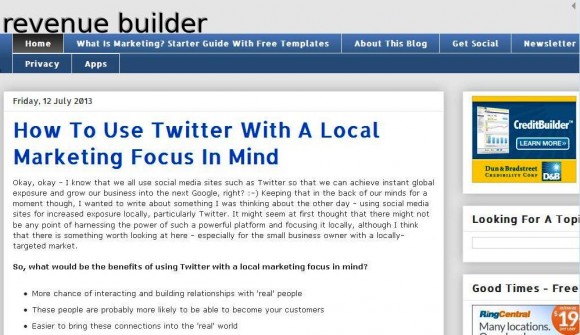 It is a must for every businesses, regardless of size, to have a specific marketing strategy. This will help them get the word out about their offerings whether they are products or services, gain more customers and reach their sales goals.
The Revenue Builder Blog, authored by Alan MacDougall, is a helpful resource that business owners and startups can tap to improve their small business marketing strategy. The articles focused on basic sales and marketing practices are explained by the author in a comprehensive manner. As such, not only business owners can gain insights from the blog but as well as business students. It also offers a startup strategy guide with free templates and newsletter that is sent out to subscribers every month.
Although still less than a year old, the site has a potential to lure more visitors moving onwards particularly the business-oriented ones.