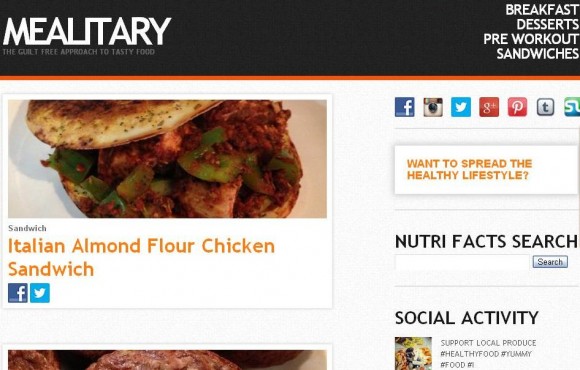 Tasty food doesn't have to be packed with calories. If you know how to look for healthy recipes or create your own, you have every opportunity to enjoy great tasting food that's good for the body.
Mealitary (The guilt free approach to tasty food) is a great website to check out if you're looking for unique recipes guaranteed to provide you with flavorful food. Its mission is to provide people with healthy low calorie foods that taste good.
From fish and vegetables to sandwiches, muffins, ice cream and drinks, you'll find lots of easy to prepare recipes on Mealitary worth trying out. And they're posted with clear images you'll be enticed to find out more about the recipes. In addition, the blog offers useful tips on some must-use kitchen tools and accepts contributions of healthy recipes from its readers.