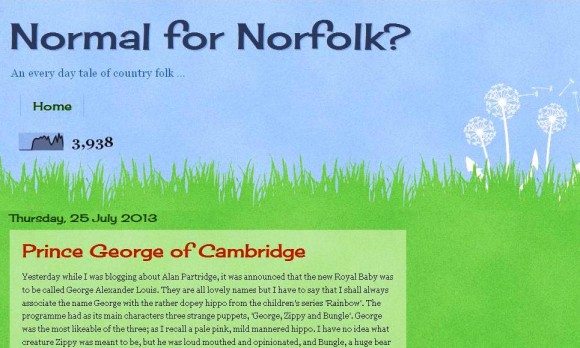 In life, we need to have a little humour sometimes. Isn't it that we are told not take life too seriously? We often get this advice from people close to us who want to cheer us up when we're dealing with certain challenges.
For some light-hearted and humorous stories, the Normal for Norfolk is a great blog to read. Authored by a single mom living in North Walsham, Norfolk in the U.K., the blog takes readers through her life experiences. She shares her personal thoughts about anything under the sun.
The Normal for Norfolk blog posts will let you in on how the author was raised as a child, how she deals with motherhood and some of her funny experiences. Readers will also gain insights about the British culture and traditions such as the naming of the new royal baby.