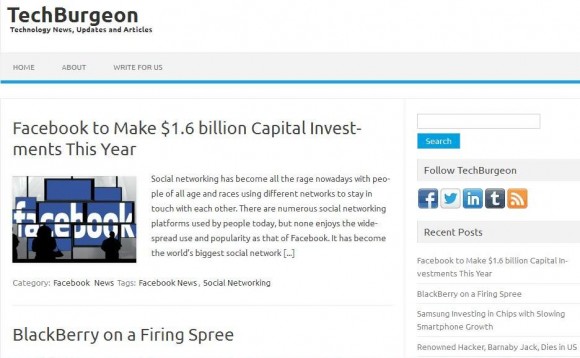 The advancements in technology today are moving in a very fast pace. Every now and then, we learn of upgrades, new versions and new units being developed or released in the different parts of the world. We also hear of mergers and acquisitions involving the top tech and social media companies amounting to millions or even billions of dollars.
If you'd like to keep up with what's new in mobile and internet technology or are looking for useful articles to read and share online, you should follow the TechBurgeon blog. With extensive technology news and stories focusing on computing, gaming, internet, mobile and software among others, this blog provides the latest information you need to know and encourages readers to share their views as well.
Waqar Hassan manages the blog TechBurgeon.com. He is an active blogger, editor, SEO specialist, social media expert and is a contributing author on EzineArticles, Examiner.com and Hubpages.