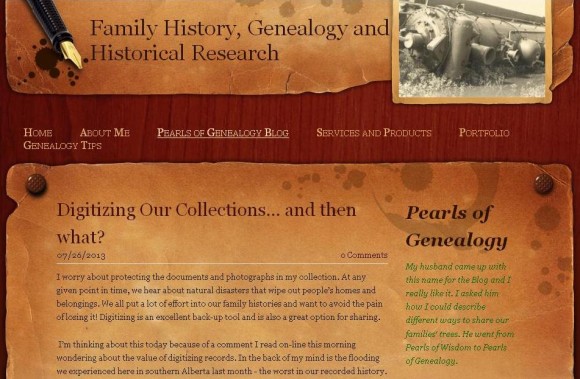 Many of us treasure old photos, letters, recipes and other memorabilia that remind us of the happy memories in our past. But not all of us are able to collect and keep them long enough to share with the younger generations of our family.
If you're on the hunt for great tips on how to save, protect and display old keepsakes including photos and recipes, make sure to follow the Pearls of Genealogy blog. Learn from the site creative ideas on how to make a digital collection of photos and recipes and display old framed photos in your home or trace your family tree.
Laura A. Kirbyson, a historical and genealogical researcher based in Calgary, Alberta, is the woman behind the Pearls of Genealogy blog. A holder of a degree in Anthropology and a Certificate in Genealogical Studies Canadian Records, she is on a mission to share valuable information with her visitors.