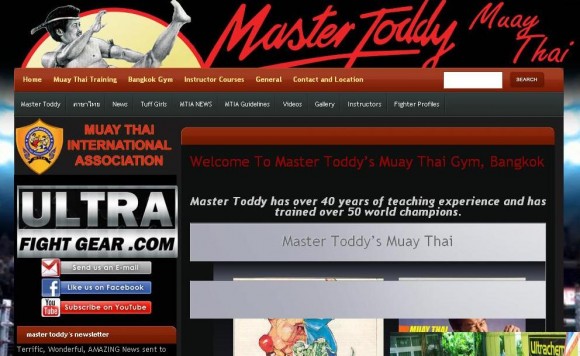 There's no doubt that Muay Thai has gained global recognition owing to the great benefits it provides to new enthusiasts and the serious fighters. As an ancient form of martial arts, it promotes the practice of discipline for both the mind and body and respect for one's mentor and other fighters.
Master Toddy's Muay Thai gym is one of the best online resources you can count on. It provides information on the training courses offered at the Master Toddy Gym in Bangkok, updated Muay Thai news, videos as well as profiles of its instructors and fighters. Those interested to train in this Thai martial arts in Bangkok can post their queries on the site.
Master Toddy has more than 40 years of experience teaching and Muay Thai and has trained more than 50 world champions. His gym in Bangkok is a member of the Muay Thai International Association (MTIA). He has students undertaking Muay Thai training in Bangkok for coach certification courses also.