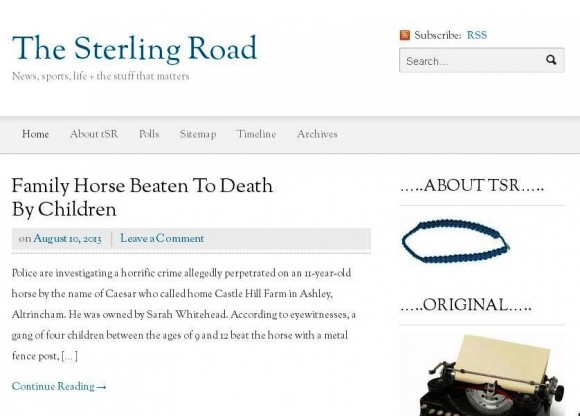 The Sterling Road blog shares the personal opinions of the owner on current events such as relating to politics, sports, entertainment and life in general. Visitors can read through various sections – essays, news, sports and weird.
They can also browse through the author's Afghanistan photos of the author and get to know his Siberian pet dog Shannon and cat Cammo in the Our Pets section.
Not the typical news & commentary blog, TheSterlingRoad is authored by Jay Kirell, former reporter-turned-soldier, who served in Afghanistan with the 101st Airborne Division in 2010/11. His commentary on the blog deals in topical events from the unusual perspective as a politically-liberal combat veteran as well as his personal battles with PTSD. His articles have been published in The Baltimore Sun, Newsday, The Long-Islander and Pro Wrestling Illustrated among others.