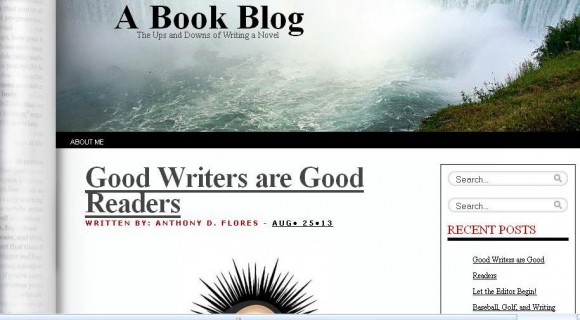 Writing a book or a novel, in particular, takes a lot of patience, creativity and hard work that includes editing and revising your work many times over. One also has to deal with the so-called writer's block. This is what writer and teacher Anthony Flores has realized and he shares the ups and downs of writing a novel through his A Book Blog.
Through the blog, Flores shares how he is going about writing his first novel entitled "Welcome to Utopia" as well as his other life experiences as a teacher, family man and brother in law. He also lists some of the books he's read and reviewed.
The Book Blog aims to inspire those who have always wanted to complete a novel. It is also for people who enjoy reading about the writing process or just want to be entertained.