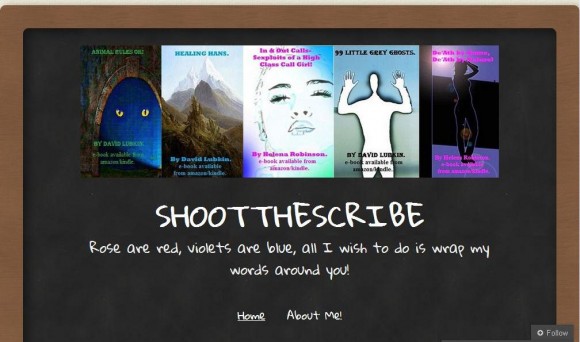 Humor is essential in life. It lightens people's spirit and lessens the stress they feel.
There are many ways by which people can incorporate humor into their lives. They can watch comedy and gag shows on TV or in the movies or read books and magazines.
Reading humorous blog posts is one way of relieving stress and entertaining one's self. If you're looking for a blog that offers this, Shoot the Scribe is the perfect choice.
Author David, a fiction writer for many years now, does a great job in writing interesting and engaging posts on his blog. He updates his blog on a daily basis so you can be sure to read fresh write-ups every day. There's a lot to be learned from the man including rare facts you might have never known. If you'd like to exercise your funny bone today, you have to follow Shoot the Scribe!