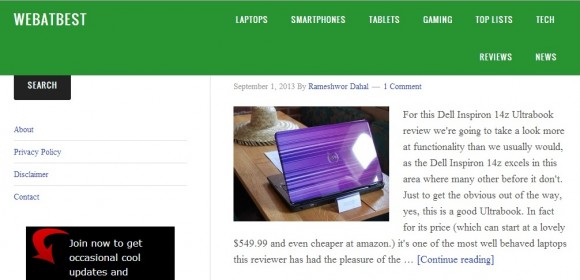 Want to be updated with the latest tech gadgets, tech news and get practical tips? Webatbest.com is a one of the best technology blogs to follow.
Authored by Rameshwor Dahal, this new site provides valuable information on various tech devices including guides and reviews that can help consumers in their buying decisions. With devices getting upgraded every so often, it can be hard to determine which one to buy to meet your needs. Following this blog will make it easy for you.
Blog posts are categorized according to smartphones, laptops, tablets, gaming as well top lists, reviews, tech and news. The reviews provide visitors with insights into the features of the latest electronic devices.