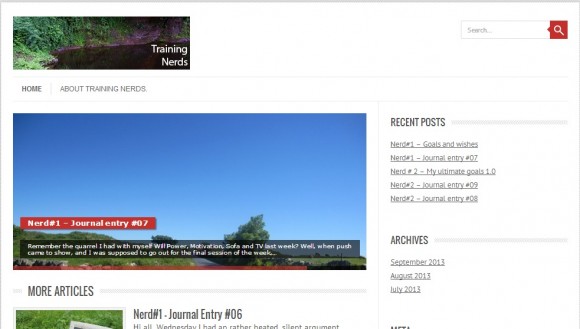 Quite a number of overweight people are finding it a huge challenge to start an exercise or diet program that will help them shed the unwanted pounds. Some are excited at the start but eventually lose the patience and motivation to go on. This is what the guys behind the Training Nerds blog are currently experiencing.
The blog's name refers to the two authors who consider themselves as nerds and who are now training to lose weight. They admit having difficulty pushing through with their exercise program but they're not losing hope. They continue to look forward to find a better program suited for their needs and one that can help them achieve their goal even if it may take longer.
If you're one of those facing a weight issue, follow the journey of these nerds trying to train with fails and excuses. Who knows, you may just get the motivation you need to start an exercise program and attain your personal goal.