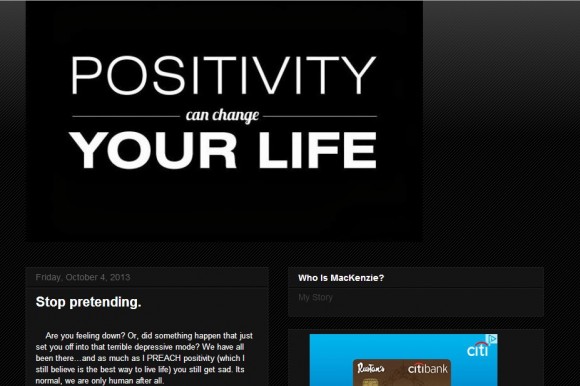 It pays to stay positive in this life despite the trials and tribulations that come along. By maintaining an optimistic disposition, it would be easy for one to get past the hurts and stresses that can only bring down one's energy and which can lead to depression.
If you'd like some inspiration, follow the Breathe Easy With Me blog of MacKenzie. The blog is a personal journal of MacKenzie as she shares her life experiences and tips on how move forward with a positive outlook.
Mackenzie herself came from a hard life, growing up with no father, an ill mother and two sisters who were suffering from serious illnesses. But despite the difficulties, she found a way to change her outlook and is now on a mission to teach people how to overcome their hardships and use them as motivation to lead an inspiring life. She was the healthiest child in a family of illness who survived on her own and one who believes that positivity can change your life.