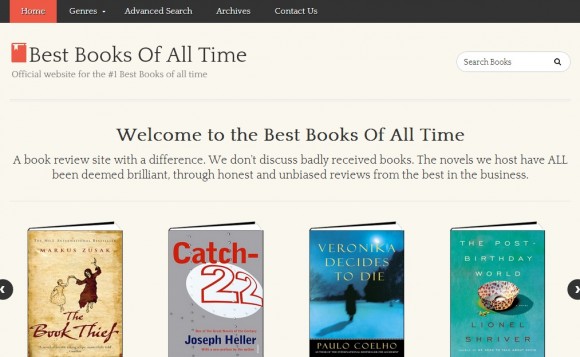 Reading books is one great way of increasing a person's knowledge, vocabulary and widening his or her perspective in life. As such, everyone regardless of age is always encouraged to continue on this path and explore various genres as much as possible.
If you're a book lover who wants to be updated on the best books worth reading, the Best Books of All Time blog is strongly recommended. The site promises to be unlike the usual book listing and review sites on the web. It promises to be unbiased, straightforward covering different genres (fiction, comedy, crime, psychological thriller, satire) and not be influenced by other factors such as reviews by other sites and sales of the books. This commitment is stated right on the home page.
Only the best novels are being discussed here so you can be sure to have a good guide in making a decision regarding which books to buy and spend your time on. You might also want to sign up for the newsletter to get the latest updates right in your inbox.