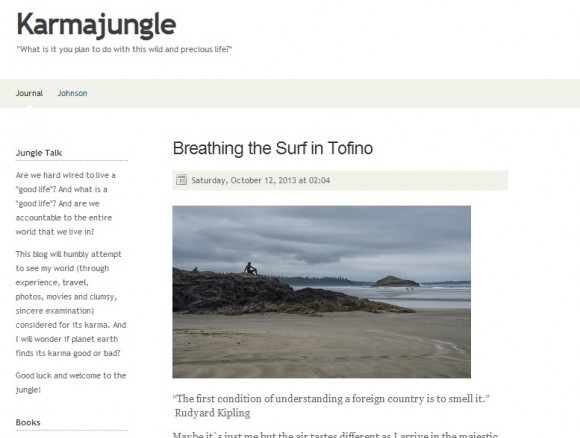 Life is a jungle as they say. You never know what it will bring you. It's an adventure that has to be taken with a brave heart.
This is exactly what the blog Breathing the Surf in Tofino shares – lots of travel adventure, experiences and interests in movies and photos courtesy of author Steve Johnson. A wanderer, traveller and wonderer is what Johnson calls himself and in his blog, he reveals his personal thoughts on life and wonders how people could possibly lead a good and happy life. From the blog posts, readers can learn not only about the different places the author has visited but the people who inhabit them and the activities awaiting tourists there as well.
He also shares a list of must read books and movies on the blog. Readers A photo gallery is also available in the Travel Time section featuring beautiful scenery from Johnson's travels covering landscapes, people in action and bodies of water.