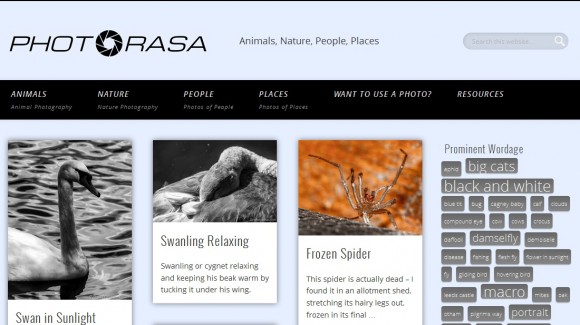 Taking photos of people, places, nature and animals is a very rewarding hobby. It is an activity that bring out a person's creative talent. In fact, it's been found that photography provides health benefits as it reduces stress and thereby relaxes the mind and body.
Photorasa Photography is one great blog that provides a wealth of beautiful photos and the stories behind them. It's all about nature, animal and people photography. The images being shared here are not the usual you have seen the reason why visiting the site is always a pleasant experience.
Animals featured on Photorasa photography include birds, cats, dogs, amphibians, insects, farm animals and spiders. Nature covers landscape and flowers while the people section features babies and profiles. For places, covered on the site are churches and castles.
Aspiring photographers wanting to get tips on taking unique shots can also benefit from following this blog.