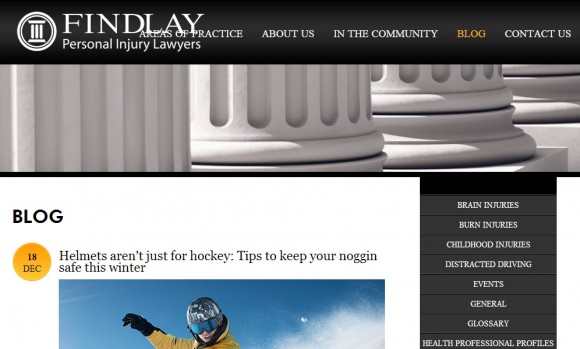 Ensuring one's safety should be the top priority of individuals and families. Accidents can happen any time and sometimes, this can lead to legal cases that may take a long time to settle or resolve.
Lawyers who care about people and their safety normally help provide useful tips through their blogs. The Personal Injury Blog by Findlay is one site you can turn to for information on how to protect yourself, legal terms and other topics including those related to brain, burn, childhood injuries and distracted driving.
The Personal Injury Blog is owned and managed by the Findlay Law Firm. This Canada-based firm has been in existence for more than 35 years now and is led by a legal team with extensive knowledge and experience in handling personal injury cases. It serves the areas of Brantford, Burlington, Hamilton, Hagersville and St. Catharines as well as the surrounding areas of Ontario. The attorneys running this law firm are committed to fight for their clients to get the compensation they so deserve.