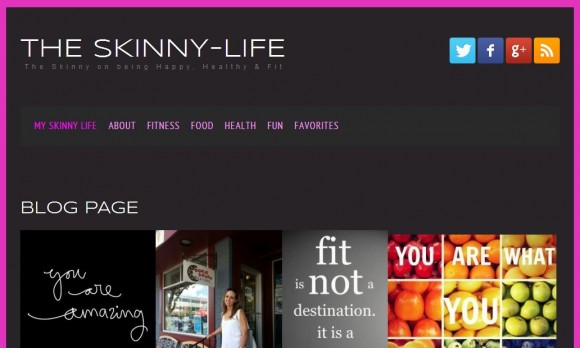 It's a fact that a growing number of people are eager to lead a healthy lifestyle and these days, many of those beyond their ideal weight want to trim down. Unfortunately, not all succeed in their goals as some get bored or disappointed along the way.
If you'd like to get some inspiration, turn to The Skinny-Life blog. Megan is behind the blog which she uses to share her weight loss journey and personal experiences on getting fit. She believes that becoming fit is more than simply reducing one's weight. It's a matter of boosting one's self confidence and overcoming fear the end result of which is gaining happiness.
Megan provides a positive perspective to staying fit through her blog which she describes as The Skinny on being Happy, Healthy & Fit. Her site shares a lot of her personal journey from blog posts to photos of her workout routine, favorite foods, events and charities as well as fitness gear and other tools she loves.