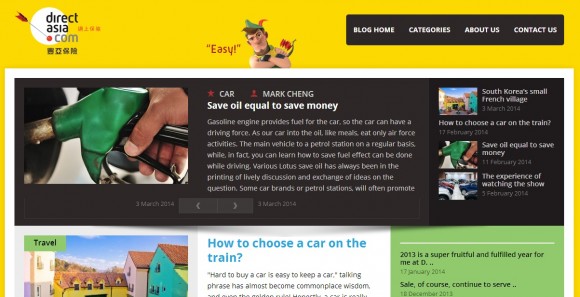 Hong Kong is one of the top tourist destinations in Southeast Asia and each year, it welcomes travelers from near or far to its territory. Although most visitors are from Asia with those from China in the top spot, the Americans are the second top visitors of the country.
Those planning to travel to Hong Kong can check out the DirectAsia.com.hk site for some useful information including tips on how to secure a travel insurance and stay safe while going around various places. Managed by Direct Asia Hong Kong, the site's goal is to keep people informed about ways to have fun while at the same time being protected while traveling and driving with loved ones and friends.
This car, travel, health and insurance blog wants to create a safe environment for people traveling to Asia and most especially Hong Kong.