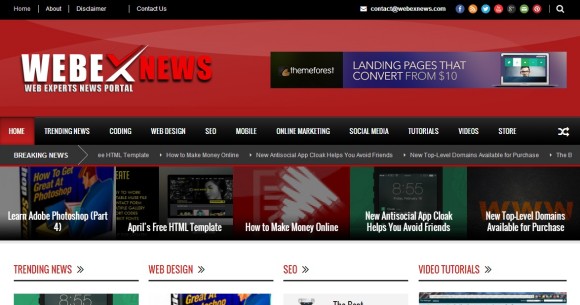 The internet is a complex world with a wealth of information available to everybody. If you're one of those passionate about the web and want to be updated with the latest on just about everything internet or want to learn about certain aspects of the web, Webex News is a great site to follow. Professionals and students are sure to gain valuable information and insights from it.
Webex News covers various categories from trending news, SEO and social media to coding, online marketing, mobile, tutorials, videos, web design and online marketing news. Students and professionals in need of a
The site is managed by Webexnews.com, an online news organization that provides articles on SEO, social media optimization, online marketing and web design as well as tutorials. Cloud Alien Technologies, LLC is the company behind WebexNews. The firm based in the U.S. is involved in software and web development.