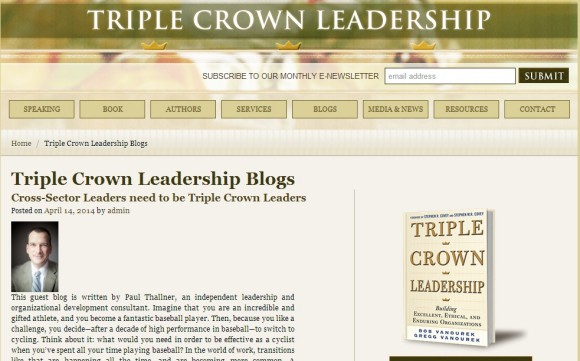 Not everyone is called to be a leader. But there comes a point in life that followers also become leaders. As such, it is important to develop one's leadership skills regardless of the position you hold in your workplace.
If you're in search of great articles that can help you in this aspect or if your company is looking for a great resource speaker, you can turn to the Triple Crown Leadership Blog. Learn about valuable insights and tips straight from the experts, buy some great leadership books or book leadership speakers for hire right on the site.
The blog offers articles written by leadership consultants, authors and experts from the Triple Crown team as well as from independent contributors. Apart from providing speakers, Triple Crown Leadership also offers other services such as training and consulting as well as coaching and advising.