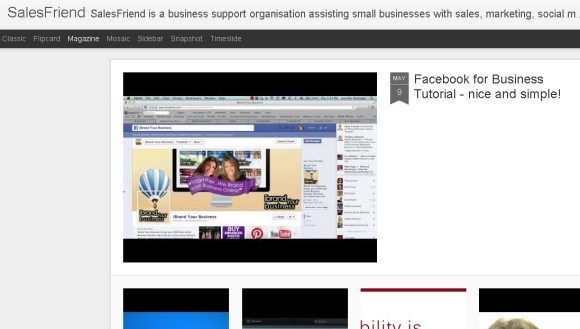 Starting a business is a dream of many people. But not everyone succeeds in this endeavor. It takes patience, planning and a lot of hard work to achieve one's goals and sustain the business moving forward.
If you're a small business owner or somebody planning to launch his own business, the SalesFriend blog is worth
visiting. Launched in April 2014, this new site is all about sales advice, how to sell, sales growth, make sales and social media. Backed by a business support organization, it is dedicated to helping business owners grow, develop and fulfill their true potential.
To gain useful information on the many aspects of running a business and social media, the site provides well written
articles and videos.