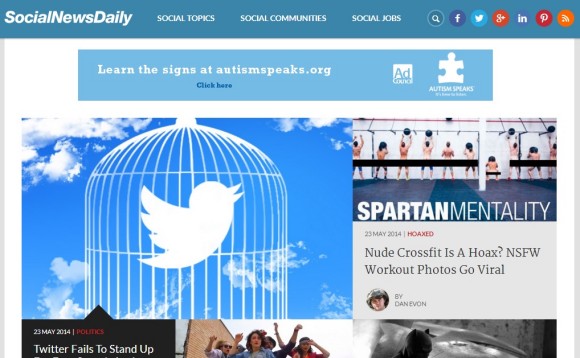 It's a reality that active internet users check out the news several times each day. But with the presence of numerous news websites these days, one can be overloaded with information.
If you want to veer away from the more serious news, be updated with interesting social media news and get entertained at the same time, the Social News Daily is a great site to follow. The site shares fresh information on entertainment, social media, sports, celebrities, business, technology, social media tips and a little bit of politics written in a light and easy to understand manner.
Visiting the site ensures a feel-good reading and video-watching experience. Right on the home page, you can see all the news straight away or you can choose from the three major categories on top of the page. Social media buttons are on display as well to make it easy for visitors to follow Social News Daily on the various social media platforms.