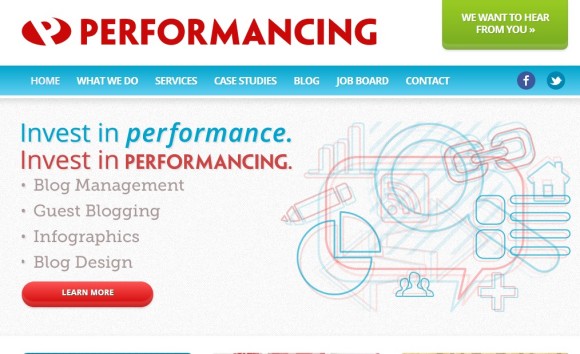 A website is a must for every business today. It is the most effective way of establishing their online presence, promote products and services as well as attract potential clients.
Building and designing a fully functional website takes into consideration various factors. One needs to look into the theme design, color combination, content and maintaining the site moving forward.
Performancing.com is one of the trusted media companies expert in these fields. With more than six years experience, its team of bloggers and web and graphic designers have been performing at
their peak to meet every client's needs. The team works closely with clients to meet their objectives not only from the start but as the years go by. The company offers various web services such as website design and creation, premium link building, infographic creation, blog content creation and management among others.