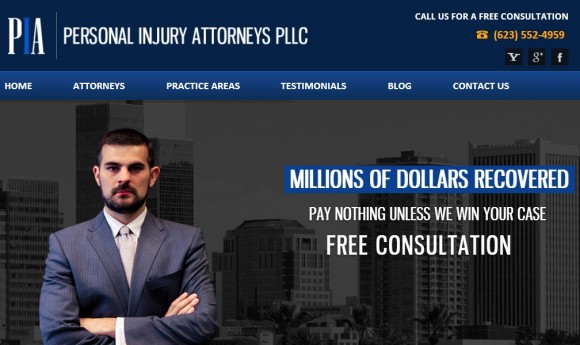 Every individual has the right to defend himself and receive the right compensation when injured whether physically or emotionally. The task of defending victims lies in a personal injury lawyer.
People in the Arizona can rely on the Personal Injury Attorneys PLLC Blog to keep them informed of the ways to protect themselves and get properly compensated in the event hey become victims of malpractice or vehicle related injuries such as car and truck accidents among others. The site offers the latest news covering vehicular accidents as well as valuable information on accident statistics and tips on how to avoid accidents and what to do in case you get involved in a vehicle accident.
Arizona injury lawyer Ben Wright is the author behind the blog. A successful trial attorney with years of experience in personal injury, he is committed to helping clients who need personal injury defense.