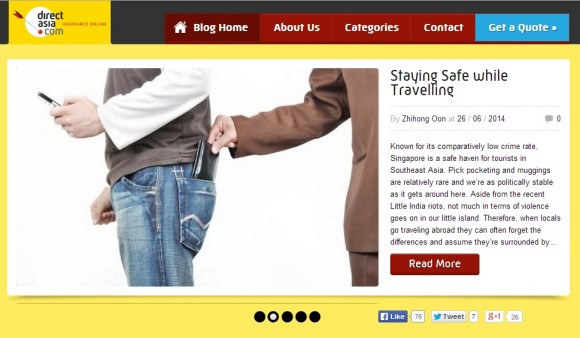 Traveling to various countries is always a fun and enriching experience. But one needs to be well prepared and protected before going to his or her chosen destination. Booking flights, getting the right travel insurance and packing your things early are a must.
If you're traveling to Singapore, you can check out the DirectAsia.com Singapore blog. Managed by online insurance provider DirectAsia.com, the site provides helpful information including tips on how to go around safely in the Lion City. The blog' s main objective is to provide travelers to Singapore with accurate information about insurance to help them make a guided decision when buying and claiming. Additionally, it shares views and experiences concerning travel, food, cars, motorbikes and health among other topics.
DirectAsia.com is a provider of cheap car insurance online.