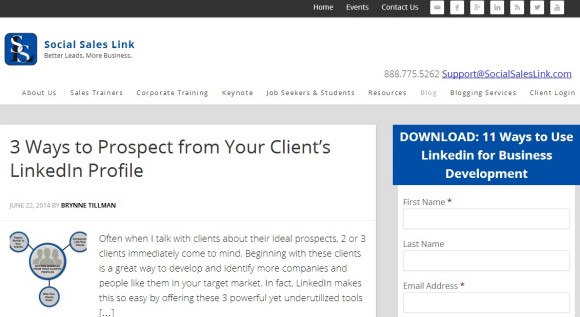 Social media continues to be a powerful tool being tapped by both private individuals and businesses today. For professionals, Linkedin has been a very helpful platform in their pursuit to connect prospective employers, employees and business partners.
The Social Sales Link blog is one trusted online resource that offers information on how to effectively utilize LinkedIn and social media in general to achieve business goals. Focusing on LinkedIn and social selling for sales, the site is committed to helping sales teams in generating better leads and gaining more business moving forward.
The company behind the blog, Social Sales Link, is backed by a team of professional sales trainers and coaches that offers various services such as blogging and content management, trainings, webinars and one-on-one coaching.