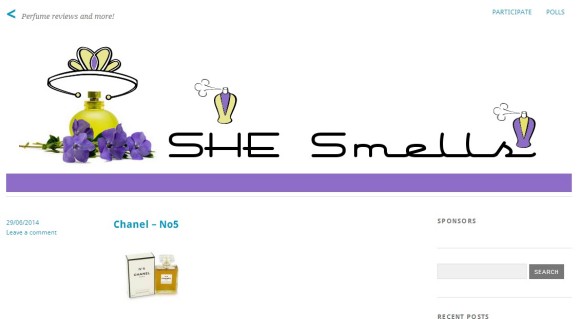 Women are often very particular about how they smell and that's why perfumes exist. With just a little spray of their favorite perfume, they gain the confidence they need to go through their day especially when at work and meeting people.
If you want to find out which perfumes are best to use, you should follow the She Smells Sweet! blog. The site features reviews of different brands of perfumes for women by consumers from around the U.K. Each review provides information on the type woman that suits a particular perfume, the time it is most suited to use, a star rating, lasting power and other relevant notes.
Visitors can also participate in reviewing the perfumes they use via the Participate link on the top right of the home page.