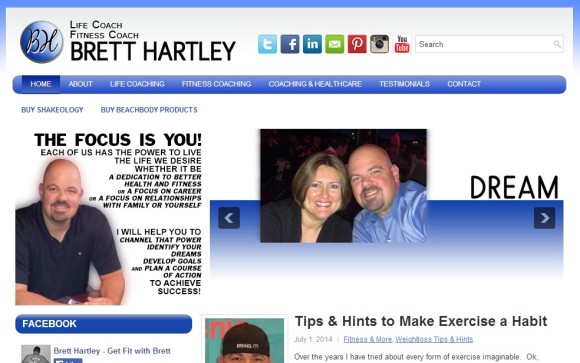 A healthy lifestyle is the main goal of a growing number of people today. To achieve this, they engage in a regular exercise routine, eat a balance diet and continue to read information that will keep them motivated as they go through life's journey.
If you're someone still starting out in the area of physical fitness or already a health buff needing additional motivation, you can turn to Coach Brett Hartley. Coach Brett Hartley is a website and blog that focuses on positive living through motivation, inspiration, fitness and health. The topics covered in the blog focus on positive mindset development, inspirational messages and the importance of proper nutrition and fitness. Its mission is helping people realize their dreams through goals and action.
You can count on Coach Hartley, a certified Life Coach, to empower you in achieving the life you desire whether it's on health and fitness, career and relationships.