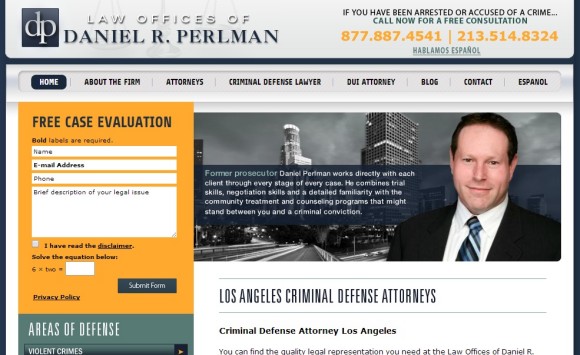 Crimes are committed not only by adults but even by juveniles for varied reasons. Those charged with criminal offenses, however, can still fight for their cases with the help of criminal defense lawyers who can provide various options.
The Daniel Perlman Criminal Law blog is one reliable online resource for families of people charged with a crime. The site offers valuable information such as on the existing laws in California, common crimes in the state and other relevant topics that aim to keep people particularly in the California area well informed on the steps they can do in case they are charged with a crime.
The Los Angeles Criminal and DUI Defense blog is owned and manage by the Law Offices of Daniel Perlman which cater to a broad range of clients from students and juveniles to parents, immigrants, military personnel and professionals.