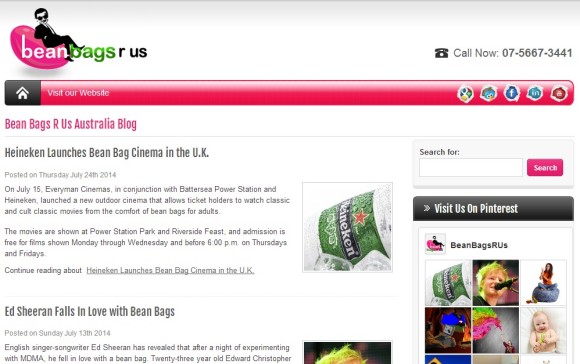 Bean Bags are popular household items not just for kids but even for adults. It has been in existence for many long years now originating as a simple toy for kids and eventually evolving into a furniture and even a personal accessory for relieving pain. Apart from the beans, this item now uses different types of materials for filling.
One reliable online resource for everything about beans bags particularly for those based in Australia and New Zealand is the Bean Bags R Us Australia blog. The site shares useful and interesting information about this popular household item including how they're being used by business establishments and parents of children with special needs.
For easy browsing and shopping, the bean bag furniture blog displays several categories that direct to the pages of the main website that feature specific types such as bean bag chairs, lounges, dog bean bags, kids bean bags, large bean bags, outdoor bean bags and pool bean bags. Run by Bean Bags R Us, an Australia-based online shop for unique indoor and outdoor bean bags, the blog aims to promote the different types and uses of bean bags for practical and health purposes.